Spring Hares - illustrated 11oz mug, designed and made in the Lake District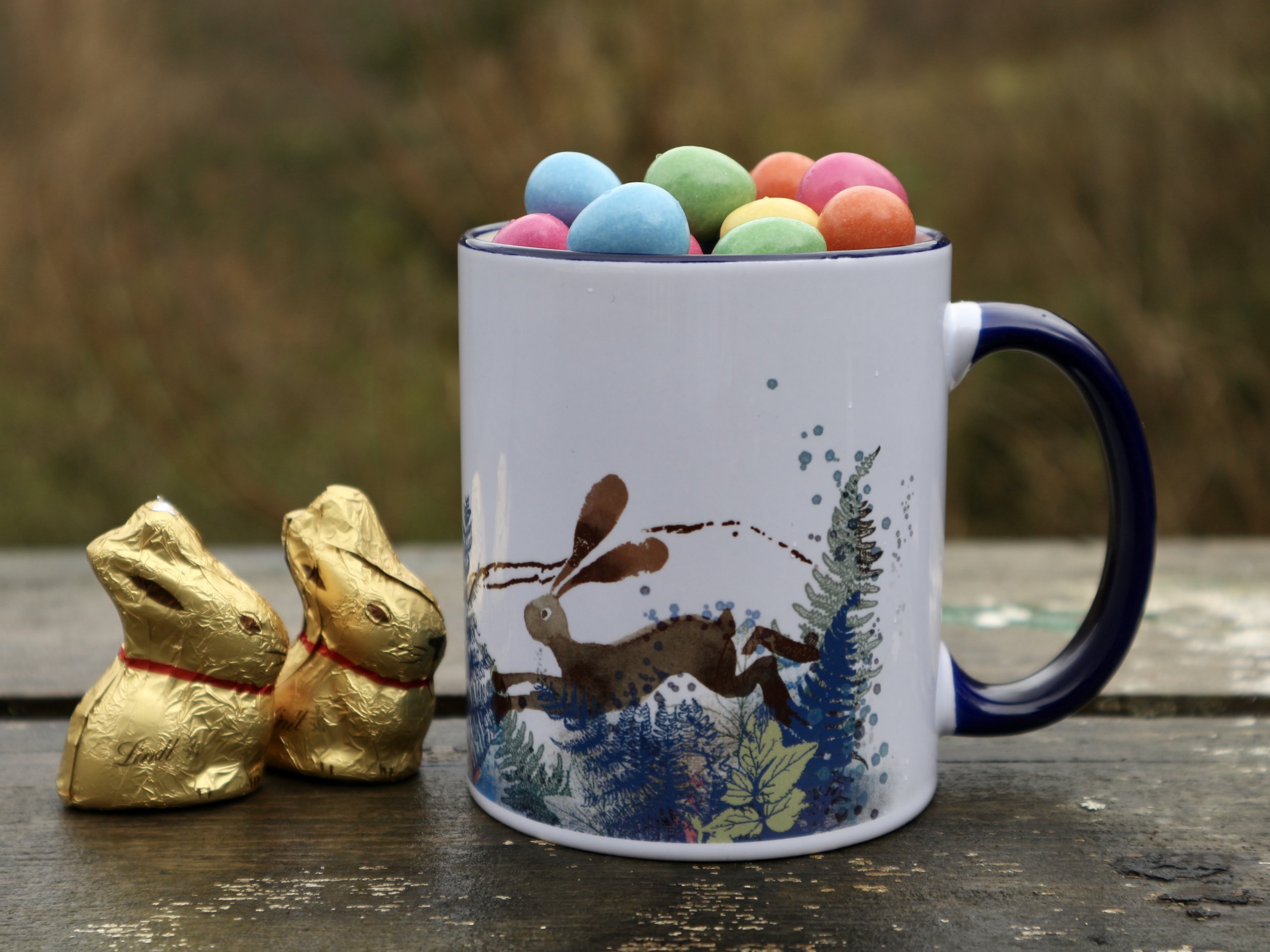 Spring Hares - illustrated 11oz mug, designed and made in the Lake District
Two watercolour hares race through the bracken and over the Lakeland fells, full of the joys of Spring.
These are my new style mugs for 2019 featuring artwork from my original drawings and watercolour illustrations. Each mug comes in a printed, recycled card, gift box and UK second class postage is included. These mugs are a little bit bigger than the plain white ones and I love the classic blue and white highlights.
*11oz, white stoneware with a dark blue handle and rim.
*Hand printed in small quantities, here in my studio, using a heat press and printed sublimation papers. (Dye Sublimation printing uses organic colour dyes which gives a brilliant gloss appearance. It is also more environmentally friendly, avoiding the use of substances such a lead and cadmium.)
*Dishwasher safe.

sold out