Owl and Bear Lanterns - printed on recycled fabric.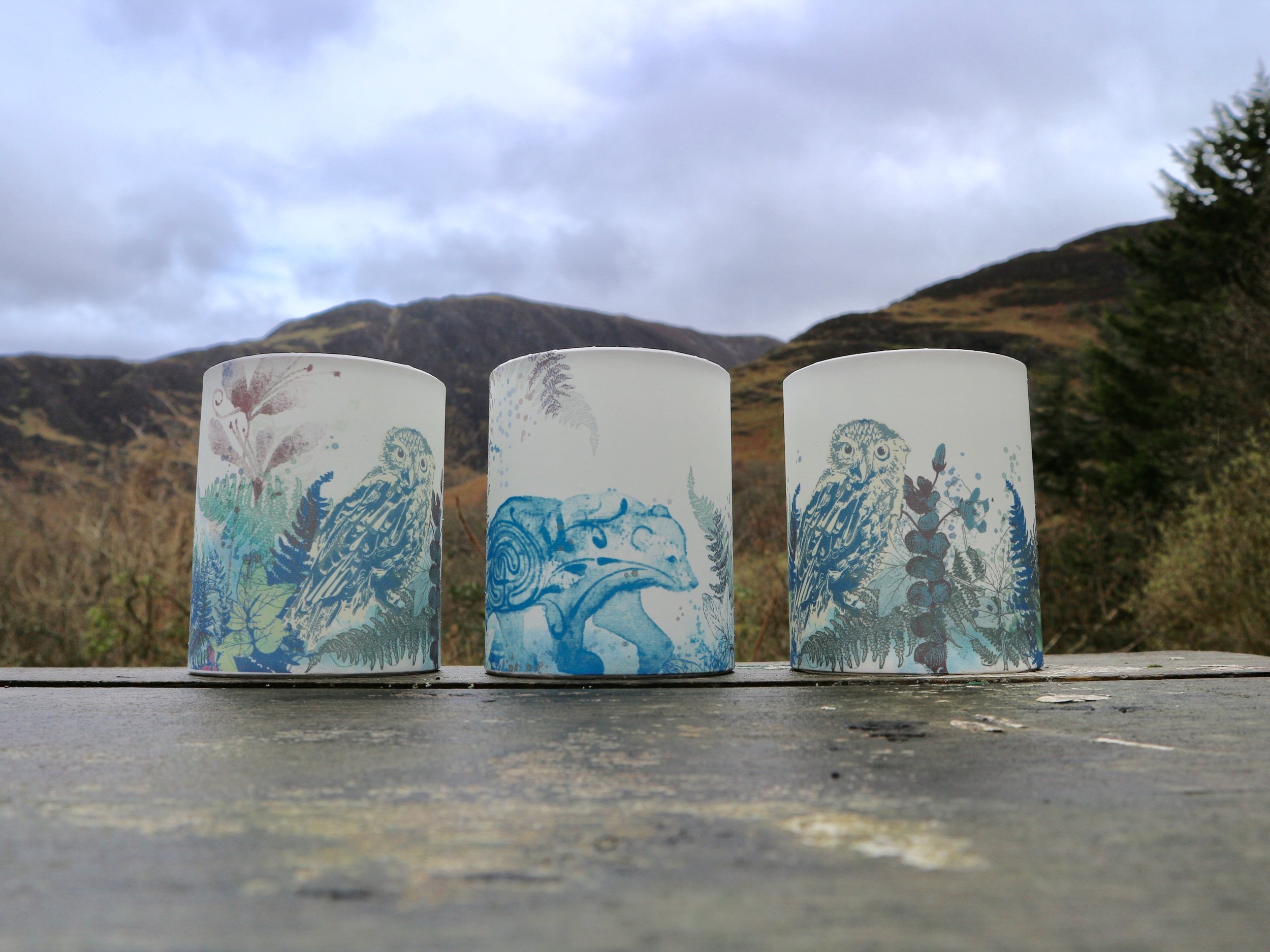 Owl and Bear Lanterns - printed on recycled fabric.
I have printed these new lanterns from original drawings using the heat transfer method. This way of printing is considered to be less harmful to the environment than many others since there is no water wastage and the printed papers can be reused several times - until the colour is all gone. Sometimes called "exhaust printing", I've used this idea to create unique, one off pieces by layering some of the design elements to create variations in colour and opacity. Each lantern is subtly different but equally beautiful.
The fabric is a lovely, heavy weight, cream satin which you would never guess is actually made from recycled plastic bottles! I love "natural fabrics" but this really does work well and is considered to be more "eco friendly" than organic cotton.
*printed and made in very small batches, please see the "Design" menu (and last photo) for available designs.
*Measuring 10cm diameter x 12cm high they come in a gift box, with a glass votive and battery operated tea light ( batteries are replaceable) which sheds a warm glow.
*Free UK postage.

*They can also double as a beautiful vase if you stand a jam jar inside or can be used (with extreme care please) with regular tea lights in the glass votive holder.
PS. the gorgeous needle felted Grape Hyacinth in the photos was made by Susie at Drawn by Badgers