Winter Garden - Silk Cyanotype Lantern/Nightlight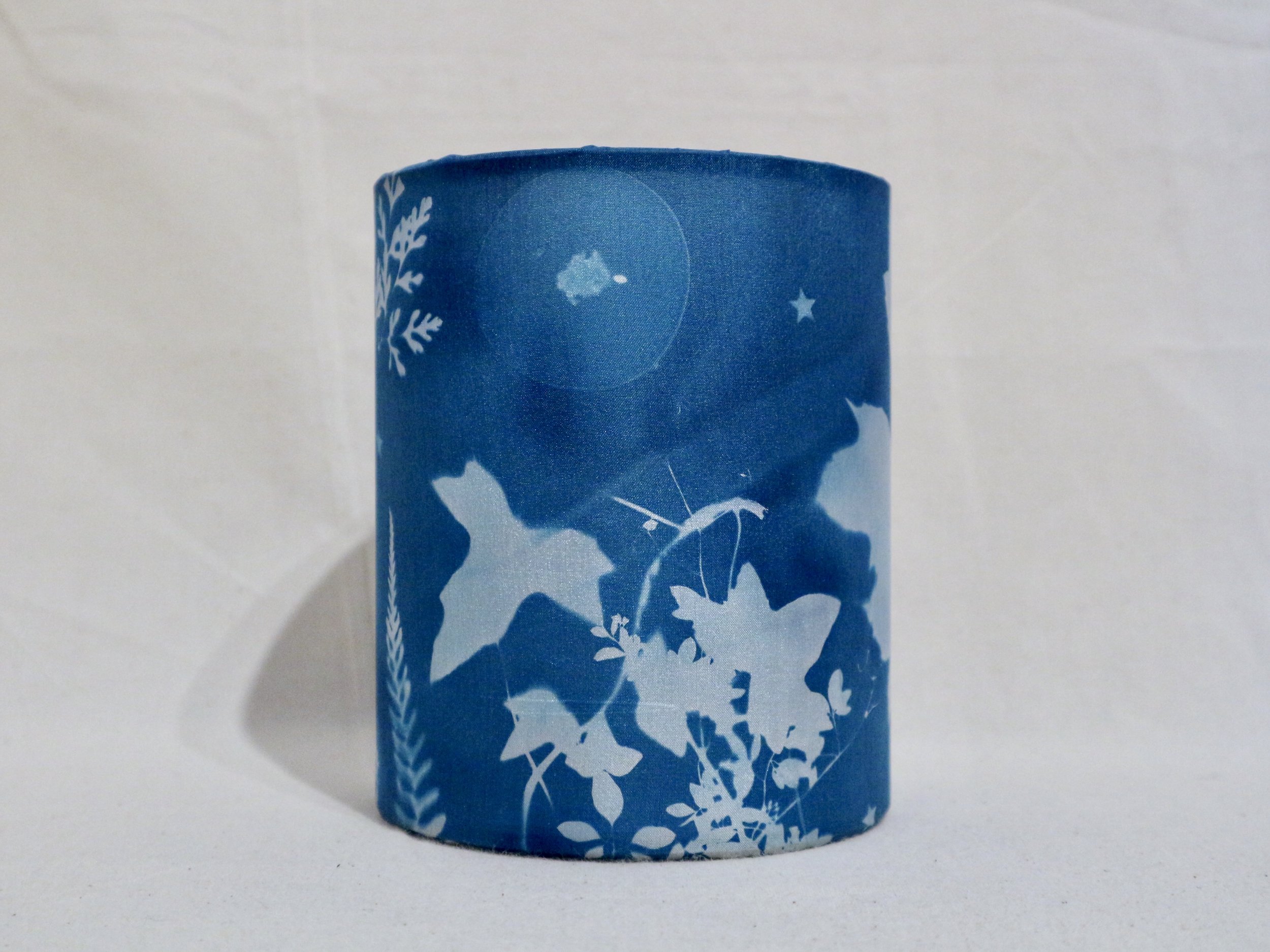 Winter Garden - Silk Cyanotype Lantern/Nightlight
This little lantern is made using silk fabric hand printed with an original cyanotype "photogram" of garden plants, moon, stars.
Each lantern is one of a kind, a totally unique piece.
Measuring 10cm diameter x 12cm high they come in a gift box, with a glass votive and battery operated tea light ( batteries are replaceable) which sheds a warm glow.
They can also double as an unusual vase if you stand a jam jar inside or can be used (with extreme care please) with regular tea lights in the glass votive holder.
sold out