"She wants to be flowers..." Cyanotype with Embroidered Details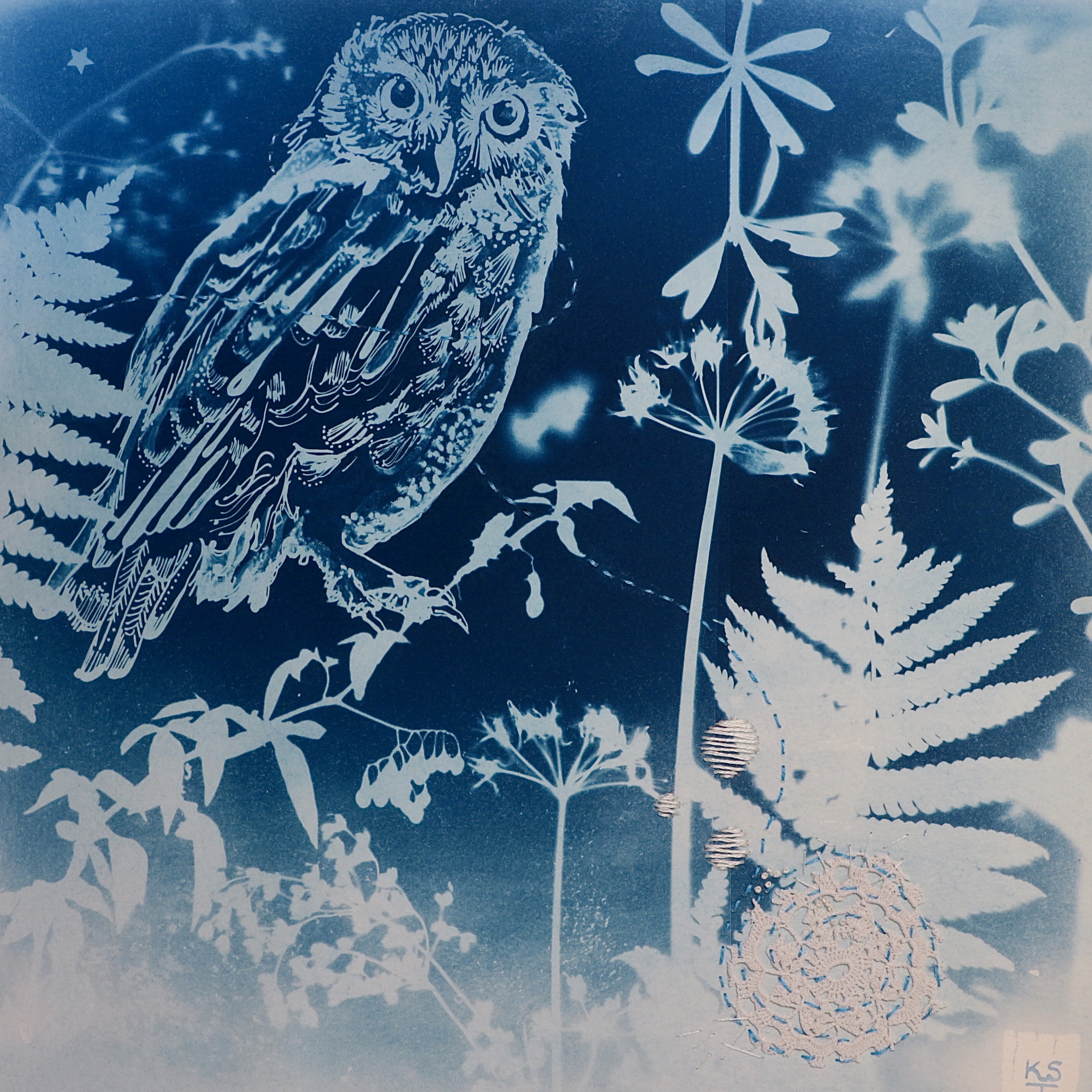 "She wants to be flowers..." Cyanotype with Embroidered Details
An original cyanotype print on heavyweight watercolour paper. with hand stitched details. This owl emerged from penned ink sketches inspired by my love of owls and in particular the book "The Owl Service" by Alan Garner ( from which the title quote comes) Each print is totally unique due to the nature of the process, the light, the plants used and the amount of time the print is exposed for.
Signed and numbered 1/1
28cm x 28cm ( Image size)
Single mount, ready to frame.
Please contact me if you would like a quote for shipping outside the UK.