Box of 10 Fox Labyrinth Cards with Stickers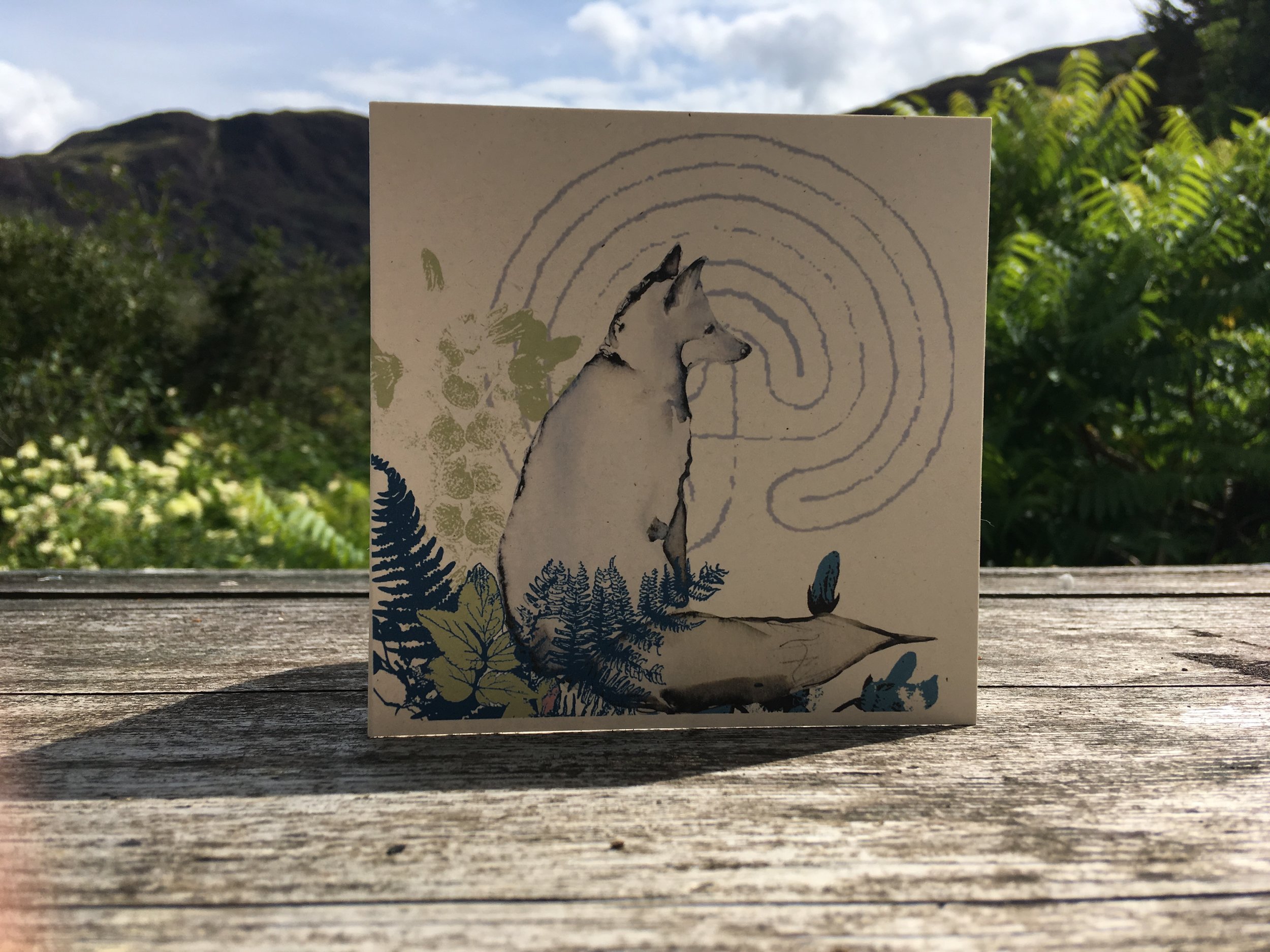 Box of 10 Fox Labyrinth Cards with Stickers
A little box of 10 cards featuring a fox pondering the way through the labyrinth. Printed on lovely cream recycled card, with brown Kraft envelopes. Cards measure 12cm x 12cm and are printed here, in the last house on the mountain, using inkjet (so have a slightly more matt finish than my other cards).
The box includes 10 little round stickers of the same image.
Perfect for all occasions, birthdays, thank you's or just the joys of settling down with a mug ( there are matching ones if you want the full Foxy experience) of something warm and a favourite pen, to write a note to special friends.